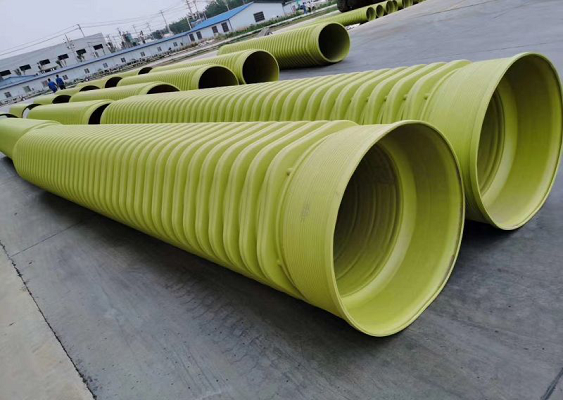 The Hexagon Corrugated Pipe developed by ZhongyunTech and Kangmingyuan Pipes becomes a new standard of the industry in China. Standard code is T/CSCM 02-2020.

The design inspiration of Hexagon Corrugated Pipe is from the Honeycomb. Thanks to this unique structure, it can reach a much higher ring stiffness upto SN32, which is revolutionary to the traditional round corrugated pipes.
ZhongyunTech has supplied the production lines of Hexagon Corrugated Pipe to Kangmingyuan Pipes, and has gained great recognition from the market.
Now, since Hexagon Corrugated Pipe becomes standardization in China, we believe, it will be applied widely not only in China, but also in foreign markets.
China is the largest corrugated pipe market in the world and ZhongyunTech has the largest market share in China in the section of High Speed Water Cooling production lines with overwhelming superiority.
We will continuously lead the corrugated pipe technology in China and provide best machines to our clients all over the world.